Spence Hackett (She/Her).
I'm Spence, owner of The Ritual Image. I'm a visual artist, working in photography and video out of my studio in Stourbridge, West Midlands. As a trans woman, I know the importance of presenting your true self to the world, and interweaved throughout my work is the very heart and soul of who I am. Through my work as 'The Ritual Image' I aim to capture that which makes you wonderfully unique, seen through the prism of my distinct visual style.
I've always loved horror and cult cinema ever since being introduced to it when I was almost certainly too young. And thus my visual sensibilities have been built on the foundations of Independent Exploitation cinema, specifically the sub genre's of Gothic, Slasher & Giallo. I've also a keen interest in alternative music (especially Punk, Industrial, Metal and Synth-Wave) and the fashion that comes along side it. I take pride in bringing these bold, provocative elements into the world of my art. But more than anything, I'm passionate about sharing the creative process with other visionary people, learning about you through your art and making images that conjure up your best self.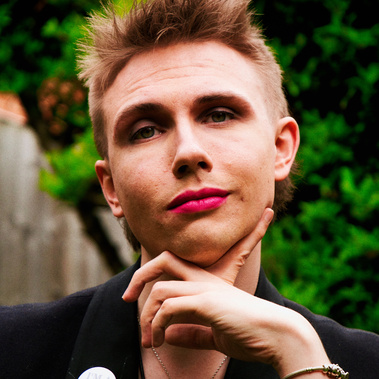 The Studio
We operate our own small scale photography studio in Stourbridge. Situated in an attic on Stourbridges historic Market Street, our unique boutique studio allows us to build a whole new world for your photo shoot. With access to backdrops, props, lighting both artificial and natural, we can escape the restrictions of the normal world.
Please note that due to the location and age of the building, there are steep steps to climb to reach our space. If you have any queries over accessibility, please don't hesitate to contact us.
Address:
Above Secret Love storefront.
5 Market Street
Stourbridge
DY8 1AB
Some Kind Words About Our Work
"Absolutely fabulous work; I recently commissioned Spence to do a photoshoot for Finn's portfolio. My expectations were not only reached but surpassed. Not only was the shoot executed in the exact style that we had in mind, Spence was patient, calm and professional. The photos have created such a buzz and I would definitely use The Ritual Image again." - G. Atkins